Home
>
Deck Plates & Hatches
>
Hatch Covers - Recreational
---
Print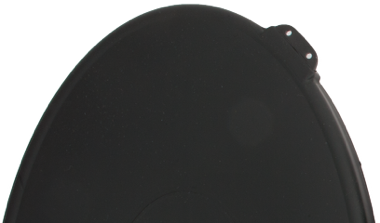 KAYAK HATCH COVERS - RECREATIONAL
Injection Molded Polymer
Bulk
Display
Description
A
B
C
Style
Weight
Std. Pack
Add to List
n/a
K745350-1
Lid Only
18-3/8"
2"
11"
Oval-1
1.55
1 ea
K745359
K745359-1
Lid & Ring
18-3/8"
2"
11"
Oval-1
2.30
1 ea
n/a
K745360-1
Lid Only
17-5/8"
2"
12-7/8"
Oval-2
1.70
1 ea
K745369
K745369-1
Lid & Ring
17-5/8"
2"
12-7/8"
Oval-2
2.50
1 ea
n/a
K745370-1
Lid Only
17-1/4"
2"
10"
Oval-3
1.30
1 ea
K745379
K745379-1
Lid & Ring
17-1/4"
2"
10"
Oval-3
2.05
1 ea
n/a
K746240-1
Lid Only
4-7/16"
1-1/4"
n/a
Round-1
.30
1 ea
K746248
K746248-1
Lid & Ring
4-7/16"
1-1/4"
n/a
Round-2 w/Collar
.50
1 ea
K746249
K746249-1
Lid & Ring
4-7/16"
1-1/4"
n/a
Round-2
.50
1 ea
n/a
K746260-1
Lid Only
6-1/2"
1-1/4"
n/a
Round-2
.40
1 ea
K746268
K746268-1
Lid & Ring
6-1/2"
1-1/4"
n/a
Round-2 w/Collar
.70
1 ea
K746269
K746269-1
Lid & Ring
6-1/2"
1-1/4"
n/a
Round-2
.70
1 ea
n/a
K746280-1
Lid Only
8"
1-3/8"
n/a
Round-3
.55
1 ea
K746289
K746289-1
Lid & Ring
8"
1-3/8"
n/a
Round-3
.90
1 ea
n/a
K746300-1
Lid Only
10"
1-3/8"
n/a
Round-4
.70
1 ea
K746309
K746309-1
Lid & Ring
10"
1-3/8"
n/a
Round-4
1.10
1 ea
K746044
K746044-1
Ring Only 4" Round w/Collar (Round-1)
.25
1 ea
K746045
K746045-1
Ring Only 4" Round (Round-1)
.30
1 ea
K746064
K746064-1
Ring Only 6" Round w/Collar (Round-2)
.35
1 ea
K746065
K746065-1
Ring Only 6" Round (Round-2)
.35
1 ea
Style break down.
The following are corresponding hatches that our lids will fit in the event that your existing lid becomes damaged or lost.

Kayak Sport 44cm/26cm oval hatch: Oval-1
Kayak Sport 42cm/30cm oval hatch: Oval-2
VCP oval hatch: Oval-3
Kayak Sport 10cm round hatch: Round-1
Kayak Sport 15cm round hatch: Round-2
VCP round day hatch: Round-3
Kayak Sport 24cm round hatch: 		Round-4

These Hatches are not recommended for rotomolded kayaks that do not have a injection molded rim bolted to the deck due to the variation in shrinkage from boat to boat when rotomolded.

*SEA-LECT Designs is not affiliated with Valley Sea Kayaks and/or Kajak Sport.
Reference to these brands only indicates similar sizing of hatch cover products.